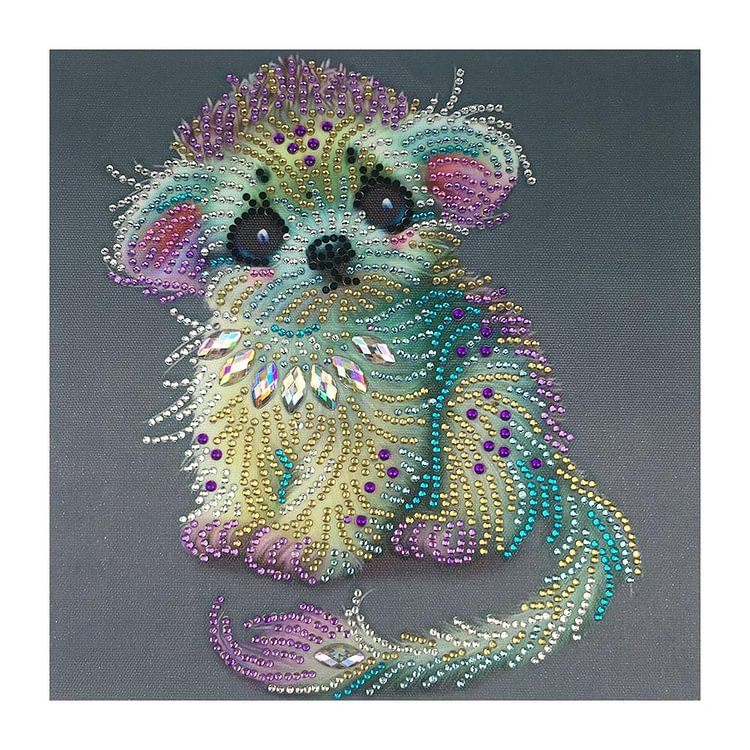 Features:
DIY painting, ingenuity, to do the painting with resin sequin, resin sequin unique luster is dazzling, shining in the light, is currently most popular DIY decorations.
Fortune and luck, diamond painting, embroidery home decoration, perfect decoration of your living room or bedroom to match different decorative styles.
Specifications:
Color: As shown
Material: Rhinestone + Canvas
Canvas size: Approx.30*30cm/11.82*11.82\"
(1cm = 0.39in)
Frame: No
Diamond type: 5D Diamond Painting (Part Drill)
Space: Living room/bedroom/classroom/entrance
DIY Diamond painting production steps:
1. Open the box and check if the tools for diamond painting are complete;
2. According to the resin diamond color coding, choose a color on the plate, if you paste the same color at a time, you can increase the speed;
3. Find the corresponding color code on the canvas and start pasting until it is finished;
4. After the completion, in order to make the diamond painting stable, you can put some books on the canvas for a while;
5. Finally, you can decorate your results, decorate your home, and add vitality to your home.
Precautions for DIY diamond painting:
1. Refer to the previous steps.
2. If you don\'t know what color to use, please refer to the color chart.
Tips:
Diamond paintings are semi-finished and do not include frames.
For diamond painting, you only need DIY to stick the diamond.
Notes:
This is DIY diamond painting, not finished, and you need to finish it yourself. All products are manual measurement, please allow 1-2cm deviation.
Because the light is different from the screen, the color of the item may be slightly different from the picture. Please understand.
Package Content:
1 X Diamond Cloth (Diamonds Need to be Pasted)
1 Set X Diamond Drawing Tool (Not Including Painting Frame)
FAQs
We are a company from China. Shipping time usually takes 10-18 business days. If a package does not receive all products. Please rest assured that we will disassemble and ship for you, because the logistics company requires that electronic products and diamond painting products need to be sent separately. If you have any other doubts. Please contact us and send the order number and we will confirm it for you.
Our advice for beginners is to start with a smaller canvas to practice with (30cm/12in)
Round: There will be tiny gaps between the diamonds, usually with the canvas pattern filling the space.
Square: Fit more snugly together on the canvas, however will take a bit more precision and time to get just right.
If there are not enough diamonds, please contact our email: [email protected]
Remember to send us the order number, picture, and missing DMC number. We will arrange the warehouse to ship to you, and the delivery time is estimated to be about 15-20 days. Because the color needs to be rearranged to make the missing diamond.
You can find "Order Tracking" in our menu bar
Enter the email address you placed the order or the name of the order, you can check the information of your order and logistics.
https://www.gbfke.com/pages/order-tracking?