Unique Diamonds: Be Creative! Discover your skills.
Jun 06, 2023 by gbfke
What is diamond painting?
Like a combination of cross stitch and painting by numbers, diamond painting is the new creative hobby taking the crafting world by storm.
You simply apply the colored acrylic stones to the richly colored canvas. result? A visually dazzling diamond-set sparkling work of art.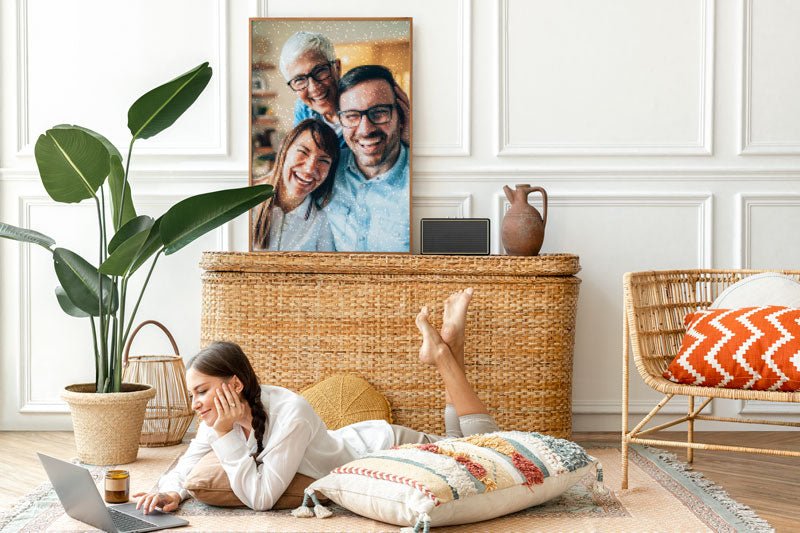 For you or as a gift
Do you want to make a gift that is really creative, unique and personalized? It doesn't take much.
With the 5D Diamond Painting Kit, you have countless possibilities to create a personalized diamond painting, a huge selection from over 1500 unique patterns, a fancy notebook, a diamond painting LED light, or just to hide a small key chain. 5D diamond painting as the perfect gift idea for all recipients.
Our quality
Just as you will spend hours creating your diamond painting, we have invested years to ensure the quality of our materials surpasses anything you have ever seen, which is why we are proud to offer you pixel perfect, vibrant colors And deliver the 5D diamond painting kit to your home quickly.
Great reason to shop with us!

🔒Safe payment
We use state-of-the-art SSL security encryption
to ensure that your personal and financial information is 100% protected.
🔒Money back guarantee
If your item arrives damaged or defective within 30 days, we will gladly replace or refund your money.
🔒Customer service
We have a team of customer service representatives ready to answer your questions 24 hours a day, 7 days a week.
🔒Ordinary newcomerWe offer a wide range of products with more than 1500 patterns in line with the latest trends in the handcraft world.
🔒Faster delivery
We process orders quickly and send goods in time, we ship to any city in Europe.
Why try diamond painting?
Time with family is priceless.
But especially when you're busy, it's important to calm down and give yourself time.
Increase self-confidence
Develop fine motor skills
Very suitable for elementary school students
Develop patience
Balance mood swings
Relieve pressure
Home Decoration
Great for DIY enthusiasts
Is diamond painting suitable for children?
Diamond painting is suitable for all ages from children to pensioners. It's also a great way to encourage your child's creativity.
For kids who don't have that much patience yet, we have lots of little patterns that don't take that long.
What is needed for diamond painting?
We ship a complete diamond painting kit to your door with every purchase. You get a full set of tools, a canvas, and all the diamonds you need (and some extras!). You just need to provide your own framework.
Sparkling diamonds
At GBFKE, you can get the highest quality diamonds that match the original DMC color.
Our round stones will double your sparkle! Our square diamonds are perfectly matched to create a beautiful mosaic look.
Diamond painting stones are uniform in size and shape to minimize unwanted gaps in the canvas.
Crystal clear printing
At GBFKE, vague symbols on the diamond canvas are a thing of the past.
We use the highest quality industrial printers. Our design software ensures that all icon colors are well-defined and easily distinguishable.